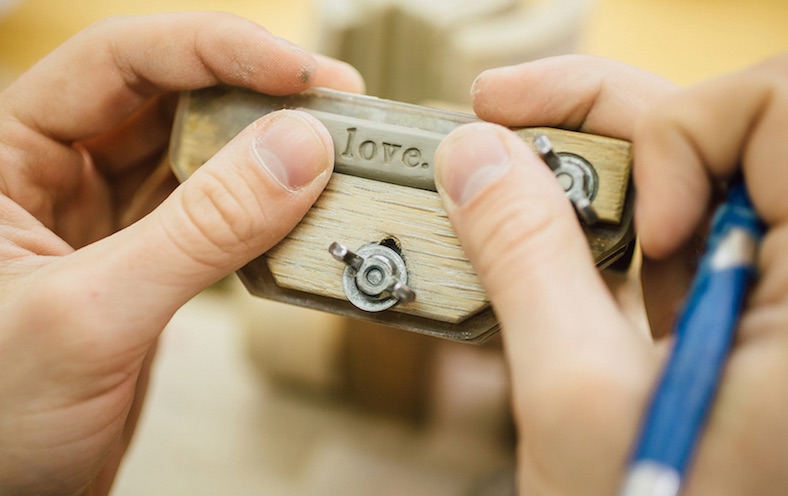 03 Mar

From Clay Creations to Clean Water, Central African Republic
Clay Creations Providing One Week of Clean Water to Someone in Need for Every Product Sold
At MudLOVE, we start with mud, and end with love. That might seem obvious enough, but here's how it all works.
We start with mud by carefully handcrafting all of our products out of stoneware clay. From bracelets, to necklaces, to mugs, our dedicated team works hard to be a lean, mean, clay production machine. While we now employee over 50 people, MudLOVE started out as one guy in a dusty garage. I began this journey with not much more than a box of clay, an old stamp set, and a simple vision: giving a portion of all proceeds to help people get safe drinking water.
We end with love by providing that hope of clean water. Through our partnership with 
Water for Good
, every product sold provides one week of clean water to someone in the Central African Republic. Since our start in 2009, thousands of lives have been transformed in the CAR through the amazing generosity of our customers.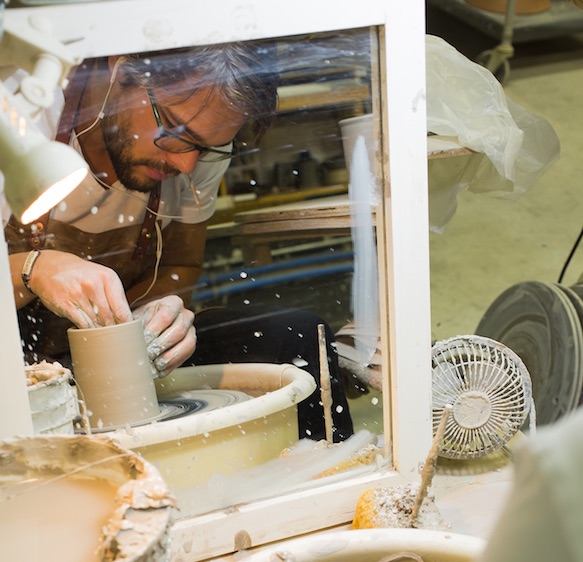 To see the effectiveness of our work, look no further than what happens when someone purchases a MudLOVE product. Take our "strength" bands for example. First, each bracelet is produced by hand, providing meaningful jobs in our city of Warsaw, Indiana. More often than not, the person making the purchase gives that bracelet to someone in need of encouragement; a reminder to have strength throughout the day. These simple acts of kindness have brought some of the most amazing stories to the surface. Lastly, a portion of the proceeds from that initial sale provides clean water to someone in living in extreme poverty. Along every step of the journey, we hope to make a positive impact in our own neighborhood, in our customers' lives, and in forgotten communities across the world. I'm fortunate enough to serve on the board at Water for Good, and, in 2015, to have visited the Central African Republic. The difference I've seen MudLOVE make regarding the clean water crisis is twofold. First, we're able to provide a consistent source of revenue to a trustworthy and effective organization in WFG. Having a steady support system is key to their bringing hope and life to the people of the CAR. Second, along with giving monetarily, we are able to educate others on the reality of the water crisis. People need water to live, but they also need access to water sources in their local communities. When the time-consuming walk for water is eliminated, children can attend school, and mothers can work and take care of their families. Additionally, one of the most overlooked factors in the fight for clean water is the broken water pump. Water for Good not only drills new wells, but they also keep the water flowing through their small maintenance teams made up of a handful of men and 4 pickup trucks. MudLOVE works to educate people on the importance of well maintenance, and hopes to help WFG purchase all-new trucks for easier and more efficient maintenance visits. With a new truck having just been funded, we've got 1 down, and 3 to go!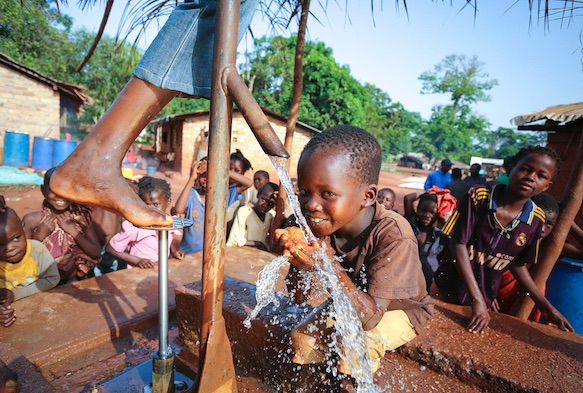 I've learned a lot over the last seven years, and mostly from mistakes. The lesson that stands out the most for me personally is that a great company is built on a great vision, a mediocre company is built on a mediocre vision, and an unsuccessful company is built on an unclear vision, or no vision at all. I believe we've had our moments as a mediocre, and even an unsuccessful company, but are now on our way to becoming great. I've also learned that executing a great vision requires a darn good strategy. That starts by surrounding yourself with passionate and hard-working people, committing to the creation of high-quality products, and developing solid processes.
As we move forward, my hope is that MudLOVE can be a conduit for good in many different ways. We are committed to improving; always believing in ourselves that we can do better, learn more, and ignite more positive change. One way we can continue to make a difference is through the relationships we establish with our customers and within our own team. My hope is that when an employee moves on from MudLOVE to a new work environment, they would continue to have the passion to do good and love others. Perhaps they can even start their own business that gives back!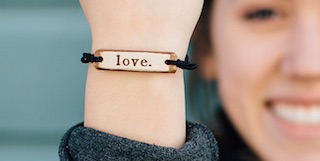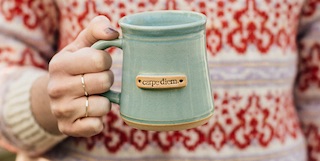 Within the company, we will continue to find new and unique ways to use our products. To date, customers have used our bracelets and mugs to raise hundreds of thousands of dollars through fundraisers, and we're not stopping there. The sky is the limit in making a difference through MudLOVE. We truly believe that, and will continue to work hard to make a positive impact in our world.
Luke Wright studied ceramics at Indiana Wesleyan University before going on to found MudLove. From weaving bracelets in 3rd grade art class, to throwing mugs on the wheel in college, he has always had a passion to create. Whatever he or his team creates, he always wants their products to make a positive difference in the world.