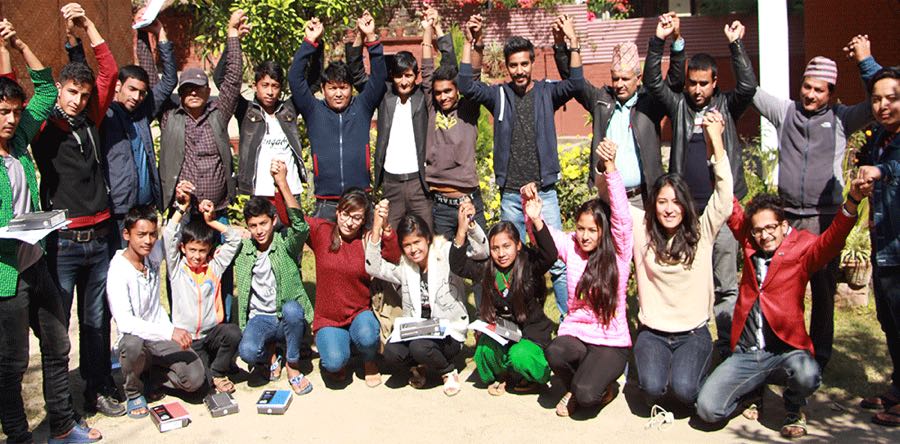 24 Nov

Holding Leaders Accountable in Nepal
Equipping Nepali Youth to Hold their Leaders Accountable for Development Solutions in their Communities
I have always been interested in community service, having noticed many development malfunctions in my country, Nepal. Over the course of my journey to challenge those malfunctions, I came across Youth Initiative (YI), an NGO focussing on youth empowerment, strengthening student and youth politics, and promoting civic engagement, democracy and human rights. The initiative is lead by and for young people, in order to help them to reach their fullest potential and bring about positive change in their communities.
YI currently partners with Integrity Action— a UK registered Charity— to form Integrity Clubs in 10 community schools in Sindhupalchowk district, Nepal. Through these clubs, 13 to 16 year old students are taught to hold both the Nepali government, public projects and private contractors accountable to deliver on their commitments to communities. The goal is to increase transparency, and to reduce corruption, fraud, incompetence, and lack of oversight. The students accomplish this using DevelopmentCheck, an app for real-time citizen feedback on the transparency, participation and the effectiveness of development projects. Through this app, citizens report on the success rate of solutions that are being put into practise to develop their communities.
Through the first Integrity Clubs, students are holding their leaders accountable for their education and basic services to be provided through schools. The students use the app to provide feedback on promised sanitation facilities, water supply, regularity of school teachers, and the physical conditions of classrooms. Students provide feedback, report problems and send in photo and video evidence. The application ultimately generates a development fix rate based on the number of promises that are kept and the number of problems that are solved. Suppose we post 10 problems and 5 of them are solved, the application will show a fix rate of 50%. The first set of results for accountability in Nepali schools will be published in December.
My perception on leadership, transparency and youth has completely changed since joining this organization as a volunteer. Previously, I felt that change is only possible via a 'top down' approach. What I learnt is that substantial change comes from grassroots, through a 'bottom up' approach. Communities must have ownership over the solutions they are promised. I was particularly inspired a school boy who understood village level politics and how it affects the efficiency of development projects. He told me that, through this integrity club group, he would strongly advocate against wrongdoing of leaders and representatives in his community. I am thankful to the participants for their commitment to development in their communities.
Saurav Raj Pant is a Nepal-based International Relations enthusiast, volunteer and occasional freelance consultant & blogger.