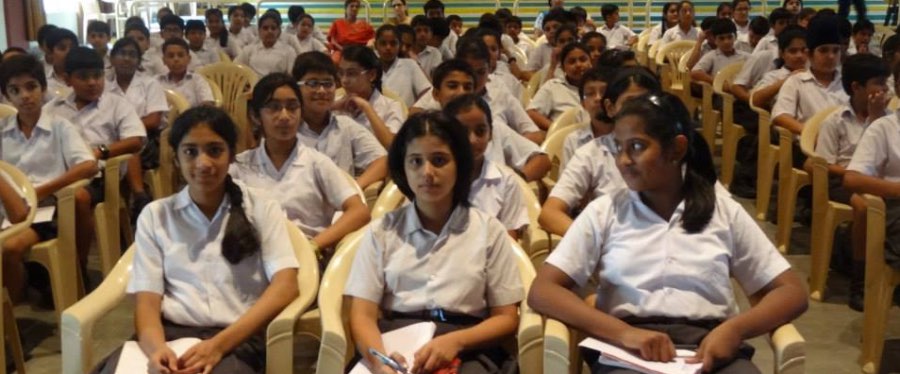 11 Aug

Investing in Young Hearts this Youth Day

Posted at 19:25h

in

Advocacy

,

Children

,

Education

,

Empathy

,

Leadership

,

Music

,

Philanthropy

,

Social Justice

,

Volunteering

,

Young People

,

Youth

0 Comments
Unlocking Cognitive Empathy, Compassion, Acceptance and Tolerance Among Youth: Music and the Young Heart
A couple of years ago, my work with students across 15 schools in New Delhi to implement the Right to Education Act, which protects the right to quality education for students from disadvantaged backgrounds, allowed me to closely engage with how my city's youth thinks about philanthropy and community service.
Designing this project and its workshops gave me a chance to initiate micro changes in young minds on how they understand social inequity and prejudice. Interestingly, this experience turned out to beautifully juxtapose with my life in music.
I know, that may seem an odd thematic leap.
It's almost 9 years since I took my first piano lesson. I naturally transitioned into classical music and fell in love. I fell in love with how a composition can last through ages and continue to give the listener and performer possibilities for new interpretations. Furthermore, I marvelled at how music subtly transformed my thinking, my interaction with people and my world view.
Confirmed by science, popularized and developed by Don Campbell in his highly acclaimed book The Mozart Effect, listening to and performing classical music not only improves our spatio-temporal reasoning and critical thinking, but also significantly enhances our emotional intelligence, empathy, and creativity. Joined by a bunch of passionate and always musical friends, I drew this connection between education, music, and empathy in my quest for a more inclusive world. Ensemble-the western classical music initiative through its Project InTune reached out to over 300 students across primary and middle schools in Delhi with interactive workshops on active listening and music appreciation. As we introduced a new genre of music to 12-13 year olds we spent a large part of our time with them simply listening to music, noticing its nuances and observing our emotions. Admittedly, we couldn't measure changes within the short time span of interaction, however we certainly planted seeds. Seeds of mindfulness, of embracing freedom in thought and action through the performing arts, and of seeing ourselves as part of a larger community. 
So the leap isn't that odd after all. I think philanthropy can be a way of life and not something we wait to engage in when we're old and have generated enough wealth in the typical sense. And a large part of philanthropy is how often we practice our muscle of empathy, and how often we remember to educate the heart.
Education curriculums are shaping the 21st century youth and I think they are missing out on a fundamental piece of the puzzle. Our conscious ability to understand someone else's perspective i.e. our cognitive empathy is a powerful tool to transform and improve societies. And I think the 1.8 billion young people across the world need to embrace this tool. To truly unlock the potential of the next generation of innovators, entrepreneurs, change agents and leaders we need lessons in compassion, acceptance and tolerance as much as we need lessons in the different disciplines of science, mathematics, social science and language.
This International Youth Day, the world will celebrate the importance of investing in young people making them equal participants of their communities, countries and this world. I join this celebration and this global moment of advocacy with a request to invest in their hearts.  
Vandinika Shukla recently graduated with a Masters in International Relations from London School of Economics. She is the award-winning head of Project Enable at the Becoming I Foundation. She was the G(irls)20 Summit Ambassador for India in 2014 and an EDD Young Leader at the European Commission in 2016. She currently works at UN Women as a Research Consultant in the Intergovernmental Processes and Coordination Unit for India, Bhutan, Sri Lanka and the Maldives.
You can follow Ensemble-the Western Classical Music Initiative's work at: www.facebook.com/Ensemble.WCM