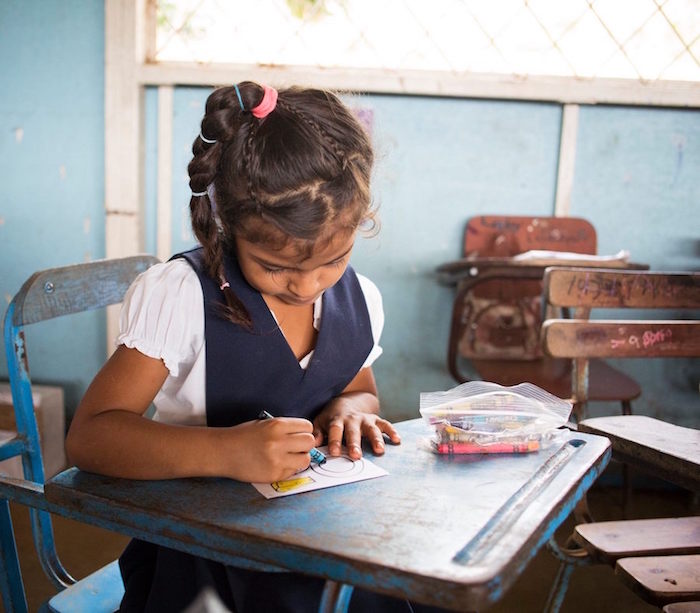 17 May

Reaching the Nicaraguan Coffeelands with Education

Posted at 13:53h

in

Agriculture

,

Business

,

Children

,

Community

,

Education

,

International Development

,

Leadership

,

Philanthropy

,

Social Justice

,

Sustainable Development Goals

,

Women

0 Comments
7 in 10 children in the Nicaraguan coffeelands will not make it beyond primary school. Kristin Van Busum founded Project Alianza to provide them with the education and skills they need to break free of generations of poverty.
I was raised by a single mom, and I wasn't on an easy path to college. Thankfully, I received a scholarship and teachers invested in me along the way. Without their investment, I would not be where I am today. I certainly wouldn't have the privilege and opportunity to found Project Alianza, a nonprofit organization that provides quality education to children of coffee farmworkers, based in Nicaragua, Central America.
While working on a research project in the coffeelands of Nicaragua four years ago, I saw so many children who grow up on large coffee estate farms, without the resources or social support network to get to school. Schools are difficult to reach by foot and those that exist are under-resourced. Food or school supplies are never guaranteed, and teachers often lack adequate training. As a result, seven out of ten kids in the Nicaraguan coffeelands will not make it beyond primary school, and most will drop out by third grade.
There was a visible need to bring the community together to solve this problem. A one-shot donation or traditional aid program that 'parachutes in' with handouts would not provide the sufficient support to address the deep-seated complexity of education inequality. Only through an intensive, community-based intervention, led by a committed group of people, would education become a reality for kids who grow up on coffee farms.
That's why Project Alianza was born.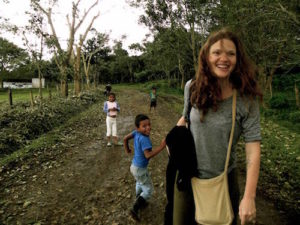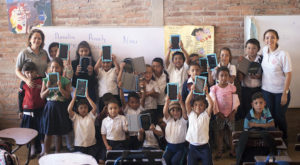 Project Alianza takes a unique approach to fill the education gap for kids in the Nicaraguan coffeelands. We partner with owners of large coffee estate farms to build and develop schools directly on their property to make education accessible to children of their employees. (In many cases large farms span hundreds of acres and have the characteristics and feel of a small town.) Many large coffee farms in Central America, especially those supplying specialty coffee, seek to be perceived in the marketplace as good "corporate citizens." By earning a reputation as an ethical coffee farm that cares about the well-being of their workers, they attract socially-conscious coffee consumers—often willing to pay a premium—across the U.S. and Europe.
Project Alianza's impact spans beyond our direct mission to provide education on large farms. We are an entirely woman-run organization that hires local women as leaders and provides female teachers scholarships and training opportunities. More recently, we've developed technology programs to support literacy skills for kids at risk of dropping out of school. In the past year, we provided health care and nutritional supplements to nearly 200 children.
The most important lesson I've learned as leader of Project Alianza is that programs don't change people, people change people. I've learned a social mission cannot thrive without a team of innovators, believers, and doers who share a vision for a better tomorrow.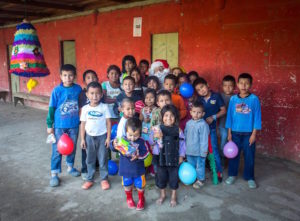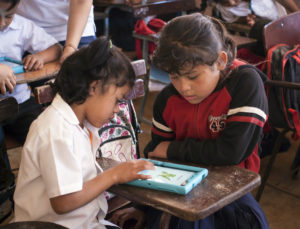 I am privileged to share this journey with a team of hardworking, passionate Nicaraguan women who go beyond their job responsibilities to support children from challenging environments in getting to, and perhaps more importantly through school.
I am privileged to see children advocate for their right to learn by asking their parents, who often do not see the value in education, to enroll them in school.
I am privileged to partner with generous individuals born in countries where resources and opportunities are plentiful, who support our mission, not for reward or recognition, but out of their wholehearted belief in the value of investing in people.
Kristin Van Busum believes that every kid on the planet, no matter where they're born, has the fundamental right to education. Kristin is Fulbright Scholar, and founder of Project Alianza, an organization that builds and develops robust primary schools on coffee estate farms. The woman-led organization capitalizes on the potential of education to increase social mobility for kids of coffee laborers often called "the most vulnerable actors" in the coffee supply chain. Prior to founding Project Alianza, Kristin worked at RAND Corporation, a global policy think tank that provides objective research to policymakers. She holds a Master of Public Policy and Administration from New York University and Bachelor of Arts from Butler University.