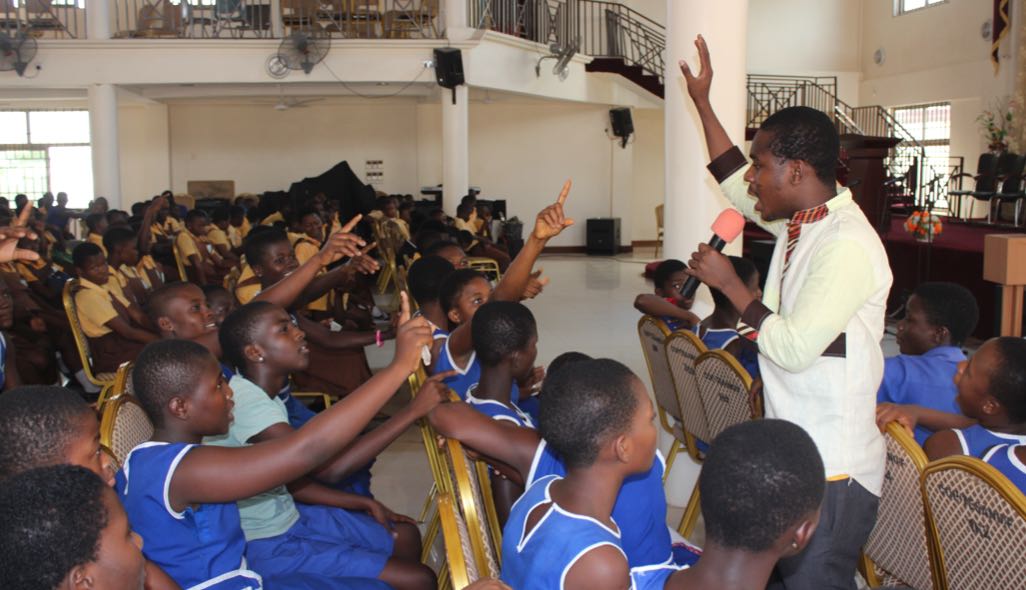 04 Oct

Transforming Reproductive, Maternal & Child Health in Ghana
The Story of How I became a Young Leader in Preventing Infant and Maternal Deaths in My Community.
Curious Minds envisions a world where all children and youth are empowered to freely and actively contribute to issues concerning them, in an environment that ensures that their rights are respected, protected and guaranteed. The organisation trains children and young people as active change makers and prepares them to participate in the development of their communities.
Every Saturday morning on the radio, I would hear children and young people speak passionately about the development of their communities and how they were contributing to the process even at a young age. It was the kind of empowerment I needed: "If the children at Curious Minds can do it, I can do it too."
I followed the radio discussions closely until I finally had enough courage to join them. I arrived at the producer's office one day in my school uniform and he asked how he could be of help, so I told him "I want to talk on radio." That is how it all started.
It is a good feeling to hear your voice on the radio talking about change, but over time, I realised I was doing more than talking on the radio. We (young people) were gradually integrated in the development processes— through capacity building programmes and mentoring by peers— to take initiative and solve challenges in our communities.
I had always questioned why women die giving life to others. After I discovered I had lost three sisters, and nearly lost my mother and a cousin due to pregnancy and child-birth complications, I began to ask how I could prevent the needless infant and maternal deaths in my community. To understand the situation, I spoke to women and girls in my community, health workers and traditional leaders. I became very passionate about Reproductive, Maternal, Newborn and Child Health (RMNCH). I became an advocate for better health systems.
I took on volunteering opportunities as a peer educator, youth ambassador, facilitator, and youth counsellor, supporting other young people in their initiatives. Every day was an opportunity to learn on the field, facilitating training, giving counselling, and presenting and advocating before ministers. I kept learning every second. I enjoyed what I was doing and would not mind going all out anytime of the day to do it. I did not, however, realise the difference I was making until one young girl I had counselled to take up health services came up to me in town and hugged me out of nowhere. I could not remember her immediately but she was so happy about the health education she had received. She now trusts the community health centre and gets the services she needs. She encourages her friends to visit as well.
Health workers remarked that more girls were taking up reproductive health services than ever before. That meant fewer maternal deaths and children being born healthier. This was a life changing experience for me. I learnt that no matter where you come from, rich or poor, educated or not, anybody can make a difference.
People begin to recognise my work as a health advocate online, on the radio at Curious Minds, and a few times on TV. Then my friends and colleagues informed me about the Women Deliver Young Leaders Program.
As a leading global advocate for girls' and women's health, rights and wellbeing, Women Deliver brings together diverse voices and interests to drive progress, particularly in maternal, sexual, and reproductive health and rights. It builds capacity, shares solutions, and forges partnerships, together creating coalitions, communication, and action that spark political commitment and investment in girls and women. Women Deliver believes that when the world invests in girls and women, everybody wins.
The Women Deliver Young Leaders Program trains, elevates, and empowers youth advocates to catalyze action for gender equality and the sexual and reproductive health and rights of girls, women, and young people. The program provides youth advocates with the training and resources necessary to extend their influence and actively shape the programs and policies that affect their lives and the health, rights, and wellbeing of girls and women.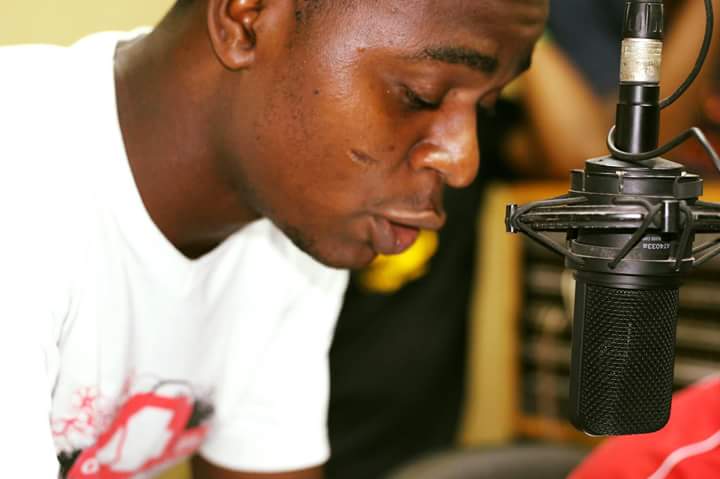 One of the great experiences I have had in the Women Deliver Young Leaders program has been digital university courses on health and rights, advocacy and communications, project design, and proposal development. I have been challenged by every exercise to put my passion into practise and develop action strategies to be the change I want to see.
I have been a resource to other young people as I support their initiatives. I also founded the CSE4All Project with support from Women Deliver. The project is targeted at providing relevant and timely sexual and reproductive health information to 1,000 young people between the ages of 10 and 24. By creating a platform to facilitate dialogue between policy makers, youth advocates and service providers, and addressing sexual, reproductive and maternal health challenges in Ghana, this project hopes to contribute to an increased awareness of maternal mortality and unplanned pregnancy.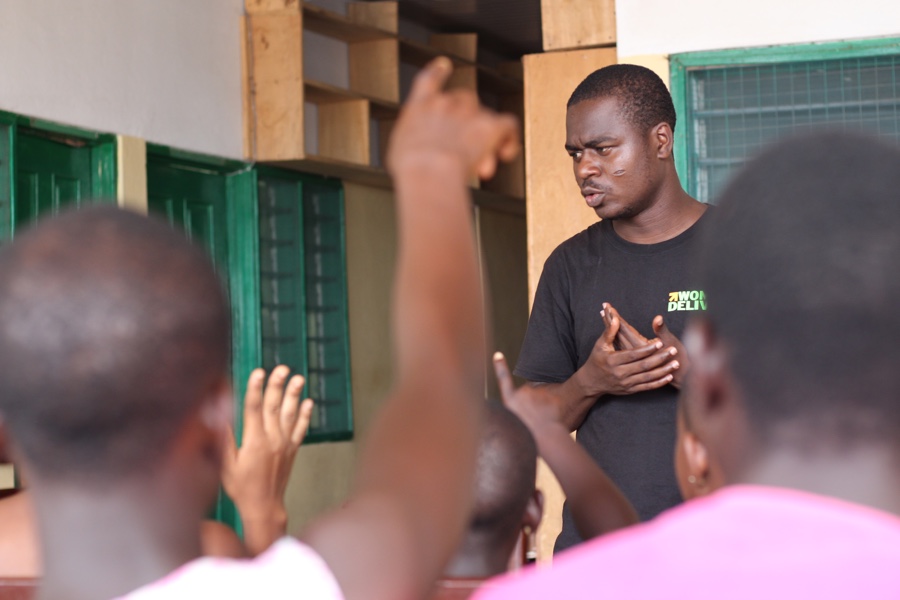 Managing the CSE4All project provides me with the opportunity to put the lessons I have learnt into action. It is much more than speaking at gatherings. It is saving lives; empowering people to take action and making a difference to create change. Indeed, I am blessed to give.
Francis Oko Armah is currently studying communications at the African University College of Communications in Accra and is a Project Officer at Curious Minds Ghana. He has worked extensively with global organizations, including Marie Stopes International, Ipas, and DKT International, under the Reducing Maternal Mortality and Morbidity Project (R3M). He has served in various capacities as a peer educator, facilitator, communications officer, youth ambassador, and youth counselor for sexual and reproductive services. Francis is also currently serving as the country coordinator at the International Youth Alliance on Family Planning (IYAFP).