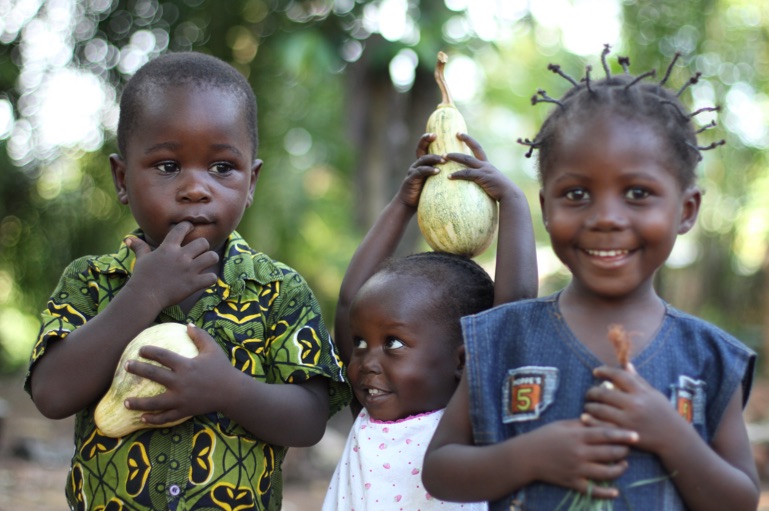 08 Dec

Water Tours in the Central African Republic
Imagine a Country with Almost No Access to Clean Water…
I often ask people to count how many water points they have in their homes. On average people say 4 to 6, at least (shower, toilets, sinks, washing machine, etc.). Imagine now that in the Central African Republic, there is one single water point – either a hand pump, a hand-dug well, a creek… for 1600 people on average!
A majority of those people use the water for drinking, washing, cooking, and to wash their bicycles or motorbikes.
In other words, according to official figures communicated by the non-profit Water for Good, only 27% of the population has access to clean water in urban areas, and only 32% in rural areas.
A lot of attention is required to overcome the challenges around access to clean water, to proper hygiene and sanitation.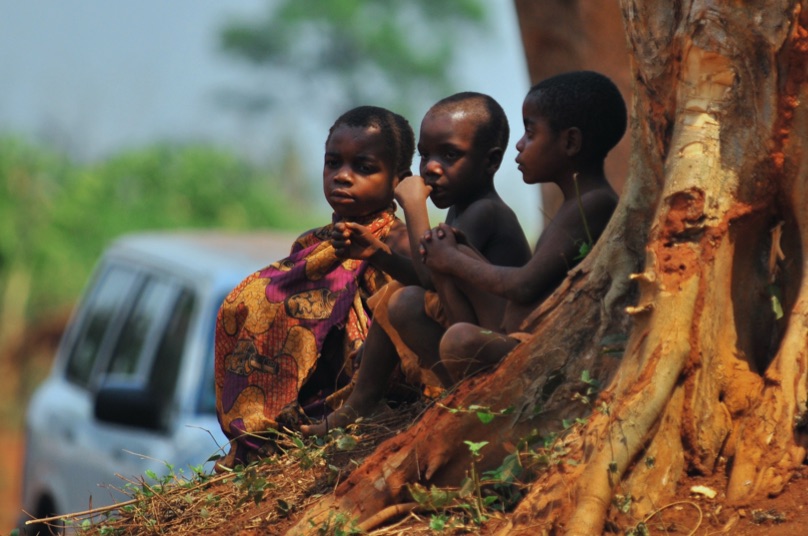 … Now imagine a country where tourism has disappeared.
What is the link you may ask. The Central African Republic used to have a tourist sector focused on safaris in its grandiose tropical forests. Its fauna and flora is almost unequalled, and the country lies within the second green lung of the planet.
But due to its landlocked situation, its chronic socio-political instability, and especially the most recent civil war that completely ravaged the economy, there is no tourism, and things are not simple at all for those who want to come and simply visit the country. The few visitors around are expats working within the humanitarian context.
Today, in spite of occasional spikes of tension, various parts of the country are opening up and are safe, and we want to participate in the reconstruction of activities in those areas. We are also convinced that the private sector is a key vector of social and economic development, especially in this country that is mostly run by humanitarian organizations and state-run companies. Tourism is a way for local people to get involved, to work towards their own development and to help reflect a better image of the country.
So what if we created Water Tours ?
We merged our fields of expertise to create a social business called Water Tours. David, our Founder and CEO, has been working in the water sector in Africa for years, and as Executive Manager, I have been working in tourism. We thought of a way to build a social enterprise that would bring together tourism as an activity and water as a theme. We are fortunate to be able to work along with Water for Good, a non-profit organization specialized in sustainable solutions for access to clean water, and along with a local start-up tourist agency.
And what if you came and were confronted with being out of your comfort zone at all times?
When you land here, you are completely turned upside down. Everything runs differently. I was wrong to believe that globalisation had reached every country! This country's peculiar history, its landlocked position and remoteness have preserved, to a great extent, its environment and culture, but have also played in disfavor of the development of the some of the most basic services.
Infrastructures hardly exist; people talk about a ghost state. The privileges we have come to view as rights, such as high-speed Internet, access to all the goods we want, barely exist in the Central African Republic, and when they do, they cost a fortune. So it has been a real challenge to develop this project in country. It takes patience, a constant readjustment of expectations, and many plan Bs and Cs, soaked in a lot of prayer and faith.
What difference am I making?
We hope to make a difference by investing in the positive potential of this country. Most indicators discourage investors from coming here. This project has already brought hope to a lot of the people we have been in contact with or who have taken part in some of our activities, since we have already had a couple of visitors come to the country.
We hope to use tourism as a compelling way to raise awareness about what access to clean water really means here. We want to bring people from different backgrounds together, visitors from far away lands, people such as pygmies, or communities struggling from the impact of the war, and create constructive bridges between all of them. Most of all, people who come and see what water access means here do not go back home unchanged.
What am I learning?
I am learning to not turn away from adversity. This country is among the poorest, and among the hardest to work in. Things don't come easily; it takes a consistent amount of prayer and perseverance to work in a place that feels so counter-intuitive. Sometimes I would rather work in a safe, stable, developed country, but the impact would not be the same…
Florence Praly has a masters degree in tourism, territories, innovation and governance from Grenoble Institute of Political Studies (Sciences Po). Before cofounding Water Tours, she worked in the tourism industry in Lyon, France and Jakarta, Indonesia.