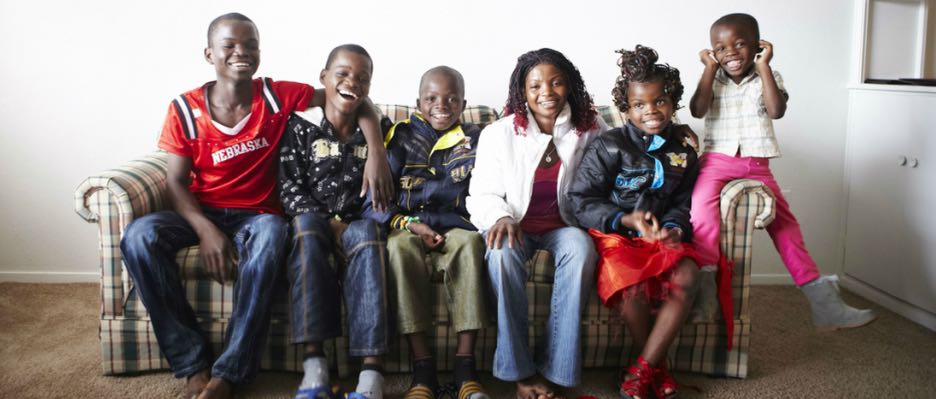 15 Nov

Welcoming Refugees to Texas
Settling Refugees into a New Life in Texas and Making Them Feel Welcome
The state of Texas settles the largest number of refugees in the United States. In the past year, most refugees have come from Myanmar, Iraq, the Democratic Republic of Congo, and Somalia. Some are escaping war and others are fleeing persecution due to race, religion or nationality. When I first heard of the amount of refugees coming into Texas, I instantly wanted to spend time with them and help out in any way I could. This desire soon became a reality when I found Refugee Services of Texas, a social services agency that provides resettlement services to refugees.
I was a resettlement intern at the Refugee Services of Texas in the summer of 2015. During this time I was able to welcome newly arrived refugees into the USA. Each day held different tasks – from intake to looking for jobs, from home visits to doctor visits – it was all very rewarding and I was able to learn a lot about the immigration process in the U.S. The most fulfilling part of my job was letting refugees know they are loved and welcome.
Can you imagine moving to a foreign country, not knowing anyone but your family, maybe being able to speak a little bit of the language, and hoping for the best? So many of the refugees I worked with experienced this. Apart from all of the unknowns and unfamiliar territory, they were thrilled to be in a land of safety. Time after time, refugees would tell us of how they missed their homeland, but they knew they could not go back. That was heartbreaking. Making them feel welcome in this country became even more important.
One particular memory replays in my head often. A family had just arrived from Afghanistan – dad, mom and son. All three came in for intake the day after they landed on U.S. soil and we began to help them settle into their new life. Once we had taken down all of their information, the case manager and I drove them to their new apartment. At the leasing office we explained what was expected of them as renters and what they could expect from the apartment complex. While waiting on the leasing manager to come in, I was playing with the little boy. As I looked up, I caught his mother's beautiful brown eyes and gave her a big smile. She had been shy all morning but in that moment she smiled back at me. My heart was full. Even though I was unable to directly converse with her, I was able to let her know that she is welcome in this country; that she and her family are safe and loved. I continued to work with this family for the remainder of my time as an intern and the mom continued to open up to me. The impact a smile can have is manifold.
The summer of 2015 was very influential on my life. I had a unique, new perspective on refugees and the plight they undergo. Reading stories of Syrians fleeing a brutal civil war and watching boats capsize in the Mediterranean became even more real after working with refugees. I proceeded to write my university dissertation on the refugee crisis. I was able to apply some of my experiences to the research and analysis I was doing, which made me even more passionate about making refugees feel loved.
The chance to work with refugees in Paris came up that fall and I happily accepted the opportunity. Even though France is not my home country, I was able to let them know they were safe from where they left and show them love by simply spending time with them. Being an outlet for refugees to express their stories in both the U.S. and France has been one of the most rewarding experiences in my life.
Jesus told us to love one another as He has loved us (John 13:34-35). Working with refugees has been one of the many opportunities to do so. I am very grateful for the chances to interact with refugees and I am searching for more opportunities to show love to refugees wherever I am, even with a simple smile.
Since graduating with an MA in International Relations from the University of St Andrews, Maggie Goessler has worked as a geopolitical researcher and congressional intern.